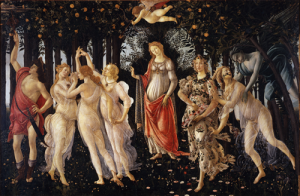 The Longer Term
The key to staying in the forefront of a business relationship is in consistently delivering meaningful solutions that make a difference. That takes tenacity, purpose, and dedication to long-term results. It is critical to be consistent because everyone expects you to deliver on their assumptions. Effective relationships hinge on being clear, focused and consistent.
We operate on the basis of reciprocity. We treat others the way we would like to be treated. It's one of the guiding philosophy of human nature. We believe that every effort should be made to deliver real value — whether its information that guides better decisions, or products and services that enriches lives. Giving real value is rewarded with loyalty, trust and respect.
We maintain a high degree of rapport. We stay connected. We work with integrity. We deliver on our promises. Of course, these attributes take a while to establish, this is why we favor relationships based upon the longer term. By extending the horizon we are able to show just how much you mean to us.
While revenue is important, staying true to our founding principles has always been our core strength. Maintaining one consistent position has forged us into a dynamo! Our clients and partners believe in us. They stand with us. They proudly showcase the fact that they found a company that knows what matters to them, motivates them, and makes them feel important. And so, the longer term sees to itself, a self-fulfilling journey that we take together.
Striking the Chord
Aligning yourself or your business with Masqrray is good business! It's a safe bet that our viewpoints and concepts resonate with your own values. We believe that together we can make things happen. But, we would ask that you look deeper. Above and beyond looking for relationships that deliver performance, we want to forge relationships that can make a difference.
Of course, we must be very selective. We're not for everyone. It must be a real fit for us both. We must both be aligned with a set of well-defined core values: integrity, quality, commitment, and innovation. If this is the way you define yourself or business – your work ethics – then you may be able to benefit alongside us as we redefine and champion participatory adventures in commerce. Let's be about it!